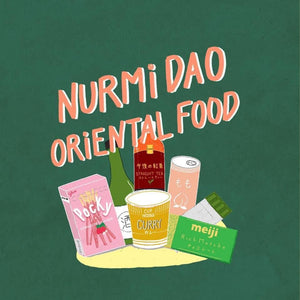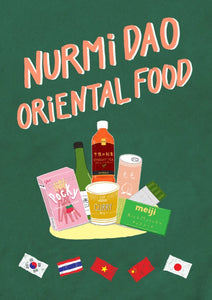 ABOUT US
Thank you for visiting our web page!
We are the exotic foodstuff retailer based in Turku Finland. We sell a variety of food products imported from Japan, Korea, China, Vietnam and Thailand. Our exotic products include: noodles; rice; spices; cooking sauces; snack; confectionary; drinks; frozen seafood and poultries; frozen dumplings; desserts, etc.
You can visit our retail store at Hämeenkatu 7, 20500 Turku, Finland.
Retail store opening time:
Mon-Fri: 9am-19pm
Sat: 10am-18pm
Sun: 11am - 15pm
Or you can order from us on this page.
If you want to leave comments or feedback, please contact us:
Call us: +358 406626 527 (Mon-Fri: 9am-7pm)
Write us: nurmidao.turku@gmail.com
Customers' Reviews
Only a small shop but a great selection of products from all over East Asia.
The number of sauces and condiments is particularly excellent, as are the many types of noodles available.

Liz Marsden
Great finds for a bit spicier cooking. They also stock ginger honey drink

Tanja Chapman
Always kind staff and I am so glad they have many Korean goods in the store like fried chicken, dumplings, ramyun, fish cakes, deokbokki, kimchi... you name it. It is my favourite Asian food store in Turku.

Elisa S
Staffs are always nice and helpful, the products are well organized. They have more options when it comes to asian products.

Nichole Talidong
Friendly and beautiful cashier.

Joni Lindroos